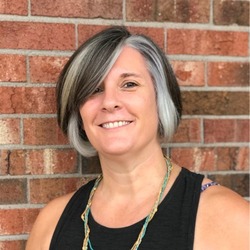 Teresa Neff-Webster
Deputy Chief of Operations
Boston Public Schools
Teresa Neff-Webster is an accomplished professional with extensive experience in operations management and educational leadership. Currently serving as the Deputy Chief of Operations at Boston Public Schools, Teresa provides senior-level support in managing a diverse range of departments including facilities, food & nutrition services, technology, and transportation. The Operations division accounts for a quarter of the district's $1.4 billion budget supporting over 120 schools.
With a strong background in operational excellence, Teresa previously held the position of Director of School Operations at Achievement First, managing a multi-million-dollar budget, and ensured regulatory compliance before being promoted to Regional Director of Operations, overseeing a portfolio of schools and driving fiscal responsibility, compliance, and efficient systems. Teresa ended her time with Achievement First as the first Senior Director of Operational Learning and Development, leading the design and implementation of professional learning cohorts and managing performance evaluations for the operations community across three states.
Teresa's educational journey began as a teacher in Chicago Public Schools, and later transitioned to teaching at Abercorn International School in London, England.
With a proven track record of success in operations management, strategic planning, and staff development, Teresa brings a wealth of experience and a results-driven approach to her work. Teresa resides in Boston with her husband and rescue pup Roscoe.