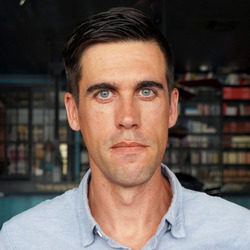 Ryan Holiday
Modern Stoic
NYT Best-Selling Author
Ryan Holiday is an American author, modern Stoic, public-relations strategist, owner of the Painted Porch Bookshop, and host of the podcast The Daily Stoic. Prior to becoming an author, he served as the former director of marketing and eventually an advisor for American Apparel.
Few writers have done more to bring ancient, timeless wisdom and cutting-edge marketing strategies together than Ryan Holiday. His philosophically driven bestselling books have sold over six million copies and spent more than 200 weeks on bestseller lists.
His books are taught in colleges and marketing programs around the world, including Trust Me I'm Lying, which revealed the massive vulnerabilities (and opportunities) in the global media system in 2012.
He has directly influenced Super Bowl-winning teams like the New England Patriots, NBA Champions like the San Antonio Spurs, and Olympic Gold Medalists, as well as sitting Senators, military leaders, and some of the biggest and most important companies in the world like Google, Twitter, and Microsoft.
At the core of Ryan's teachings is Stoicism, popularized through his New York Times bestselling books including Obstacle is the Way, Stillness is the Key, Ego is the Enemy, and his latest book, Discipline is Destiny.
What is Stoicism? The idea that while we don't always control what happens to us in life, we always control how we respond. Illustrated vividly with stories from the greats (and not-so-greats) of history, Ryan provides a framework for overcoming obstacles, scaling new challenges, and battling both the ups and downs and life.
Profiled by the New York Times, Sports Illustrated, and ESPN, Ryan counts among his clients and followers some of the biggest names in business, tech, culture, and professional athletics.
Ryan lives in Austin, TX where he does his writing in between raising cattle, donkeys, and goats.