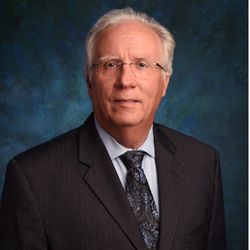 Roy Sprague
COO
Cypress-Fairbanks ISD
Roy Sprague is a registered architect and interior designer in the state of Texas with over 41 years of experience in facilities and construction. As Chief Operations Officer of Facilities, Construction & Support Services at Cypress-Fairbanks ISD, he oversees a total of eight divisions with over 3,500 employees which include facilities planning, construction, maintenance, custodial operations, energy management, food service, transportation, purchasing, along with handling all real estate acquisitions.
He has overseen the design and construction completion of over $2.5 billion of new construction and renovations of K-12 educational and support facilities for the third largest school district in the state of Texas and the 23rd largest district in the nation. He is currently overseeing the six-year $1.2 billion bond program that was passed by the voters in May 2014 and the $1.762 billion bond program passed by voters in May 2019.
His awards and honors include the 2006 Lifetime Achievement Award in the Association for Learning Environments (A4LE) Southern Region and a finalist for the A4LE International Lifetime Achievement Award. Roy also served as the A4LE International Chairman of the Board of Directors in 2006/2007 and was awarded the honor of LE Fellow in October 2019.
In 2014, he was selected as one of 75 influential honorees from the CFISD Community for significant contributions made positively influencing the students, schools, and the community. He has earned the designation of an Accredited Learning Environment Professional from the Association for Learning Environments (A4LE). He currently serves on the national Board of Directors for the Institute for Leadership in Capital Projects (I-LinCP) as well as the Collaborative of High-Performance Schools (CHPS) as Vice Chairman.
Roy loves to spend his spare time playing golf and bowling.