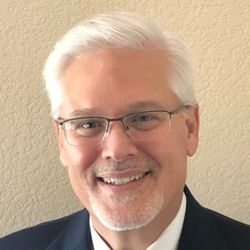 Rob Sullivent
Director of Technical Services
Energia
Rob is responsible for overseeing the management and execution for all Energia energy performance contracts and capital projects from project development through delivery. He has more than 35 years of experience in engineering design, facilities operations, and energy efficiency with an emphasis on public sector (K-12, state, city, county, healthcare, and federal) clients.
Prior to joining Energia, Rob spent over 25 years leading teams in developing and implementing energy savings performance contracts for several world-class organizations. In addition to working across a diverse set of client vertical markets, Rob has experience implementing projects across the entire United States.
Rob holds a B.S. in Mechanical Engineering from the University of Tulsa, Oklahoma. He is a licensed Professional Engineer in the states of Texas and Oklahoma.
Rob is a Certified Energy Manager (CEM), Certified Measurement and Verification Professional (CMVP), Certified Building Commissioning Professional (CBCP), and Certified Demand Side Manager (CDSM).