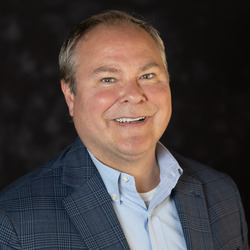 Paul Idsvoog
COO
Fresno USD
Paul Idsvoog currently serves as the Chief Operations and Classified Labor Relations Officer for Fresno Unified School District. Paul has previously served as the Chief Human Resources and Labor Relations Officer, Director of Nutrition Services, and Director of Fiscal Services for the Fresno Unified School District. 
He has extensive experience in operational services, fiscal services, and human resources for both private business and public education.  Paul has also served as the Vice President and owner of a food service contract company headquartered in Milwaukee, WI.  As Vice President, he was responsible for all departments within the organization including human resources, operations, finance, sales, and marketing. 
Paul has a Master's Degree in Business Administration (MBA) from Colorado State University and was selected as the 2017 Administrator of the Year in the Personnel and Human Resources Division by the Association of California School Administrators Region IX Chapter.