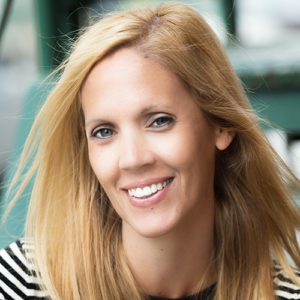 Meredith McDermott
Director of Sustainability
NYC Department of Education
– Previous Speaker Page – 
Meredith McDermott was a featured speaker at K12 Facilities Forum '18.
 Meredith is the Director of Sustainability for the NYC Department of Education within the Division of School Facilities. The department oversees operations and compliance for waste and utility management (electricity, gas, steam, water) as well as outreach and educational programming for the largest public school system in the United States (1,850+ schools, 1.1 million students). Flagship programs include NYC Solar Schools, Solar in Career and Technical Education, Zero Waste Schools, NYC Demand Response Program, School Garden Initiative, and extensive training/professional development programs for technical, facilities, and food service staff as well as teachers, administration, and students.
Prior to her work at DOE, Meredith began sustainability efforts for Chicago Public Schools. She negotiated CPS' first district-wide recycling program that achieves over 25% annual cost savings. Meredith also started a commercial composting pilot program to mitigate food waste and assisted efforts to replace foam lunch plates with a compostable option. A biologist by education (M.S. Marine Biology and M.S. Environmental Management from the University of Queensland, Australia), Meredith is passionate about advancing leadership in sustainability and bridging the gap between science, education, career preparation, and youth.