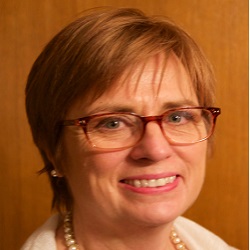 Mary De Runtz
Deputy Chief Facility Officer
Chicago Public Schools
– Previous Speaker Page – 
Mary De Runtz was a featured speaker at K12 Facilities Forum '17.
Read a summary of her session here.
 Mary is the Deputy Chief of Planning and Construction for Chicago Public Schools. CPS is the third largest school district in the nation with 390,000 students. She is responsible for the capital improvement of 523 campuses comprised of 800 buildings. Overall, this is equal to 60,000,000 sq. ft. In addition, she oversees all new construction work for the district. Other responsibilities include environmental management, furniture, and real estate acquisition, disposition, leases and licenses.
She brings a unique skill set to the job. She has 20 years of experience with both K-12 and higher education in planning and construction. 16 of those years have been with CPS. Under her guidance, new construction standards were developed to reduce construction and maintenance cost. She continues to refine the CPS assessments tool to identify critical capital improvement projects. She has overseen development of building standards for specialized education spaces such as STEM and personalized learning.
Prior to CPS, Mary was in a private architectural practice focusing on commercial spaces. She is a licensed architect in the state of Illinois. She has a Bachelor of Architectural Studies and a Master of Architecture from the University of Illinois.