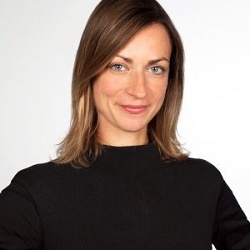 Marijke Smit
Principal, Partner
MK Think
– Previous Speaker Page – 
Marijke Smit was a featured speaker at K12 Facilities Forum '17 & '18
Read a summary of her session here. 
 Marijke steps in as Partner and will lead MKThink's growth and best practices in Planning and Architecture while advancing the work of the company's Futures Lab. Marijke returns from an eight-year tenure at Project Frog, the pre-fab sustainable building company launched by MKThink in 2006 where she was Senior Vice President. Marijke defined and expanded the company's component building solutions and market footprint in the education, civic, and retail sectors.
Marijke brings twenty years of experience in urban design, planning, entrepreneurship, green technology, community engagement, marketing, and corporate leadership. Prior to MKThink and Project Frog, she directed the Strategies Group at Perkins Eastman in New York and led Community and Environmental Affairs for the Moynihan Station Redevelopment Corporation.
Building Design + Construction named Marijke on its 2008 list of "40 Under 40." Her work has been featured in Wired Magazine, Preservation Magazine, and The New York Times. She earned her Bachelor's in American Studies from Columbia University and did her graduate work in Urban Planning at the Graduate School of Architecture, Planning, and Preservation.