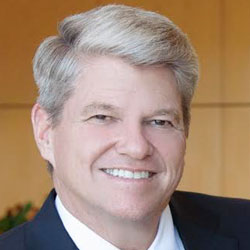 Guy Mehula
President
VANIR CONSTRUCTION MANAGEMENT
– Previous Speaker Page – 
Guy Mehula was a featured speaker at K12 Facilities Forum '17.
Read a summary of his session here.
 Guy Mehula joined VaniR Construction Management, Inc. as President in May 2015 and is based in the Sacramento Corporate Headquarters. Mehula brings more than 40 years of experience in the construction industry, leading highly experienced teams of construction and project managers. Previously, while at Parsons, Mehula headed up the global buildings division and was later named President of its Middle East division. Under his tenure, Parsons Middle East achieved record sales growth and doubled in size to over 5,000 construction professionals. Before that, he was Chief Facilities Executive at Los Angeles Unified School District (LAUSD), where he led the second largest school construction program in the country. Under his leadership, he oversaw upgrades on 77 million square feet of buildings and the construction of more than 100 new schools in 8 years, totaling $20 billion in school construction. Prior to LAUSD, Guy achieved the rank of Captain during his 29-year career in the United States Navy, managing a number of large-scale global assignments. He served as commander of the 30th Naval Construction Unit, a 9,000-person enterprise with 27 subsidiaries.