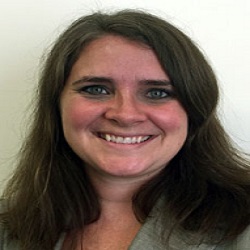 Grace Hartman
Director
AON INFRASTRUCTURE SOLUTIONS
– Previous Speaker Page – 
Grace Hartman was a featured speaker at K12 Facilities Forum '17.
Read a summary of her session here. 
 Grace Hartman is Director with Aon Infrastructure Solutions, Aon's risk advisory group focused on Alternative Project Delivery and Public Private Partnerships. In her current role, she provides contractual analysis, performance security advisory, and risk transfer expertise to align the goals of all stakeholders in a project, including the concessionaire, authority/owner, contractors, equity, etc. She has performed advisory services on multiple PPP projects in North America, including Pennsylvania Bridges, I-4, I-66, and BC Women's and Children's Hospital, and KentuckyWired. Before attaining her current role at Aon, Grace worked as an Associate Director at Standard & Poor's, where she was the primary analyst for a large portfolio of project financings in the power, public private partnerships, and renewable energy sectors. Grace has a B.B.A. in Finance from James Madison University.