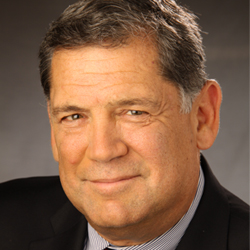 Frank Darconte
Architect & VP of Planning and Development
The Dematteis Organization
– Previous Speaker Page – 
Frank DarConte was a featured speaker at K12 Facilities Forum '17.
Frank X. DarConte, PhD, RA is a licensed architect in New York State and an experienced leader within all areas of facilities construction and construction management. He currently serves as Vice President for Planning and Development for The DeMatteis Organizations where he is responsible for business development efforts and industry outreach. Working with project teams across the company's real estate development and construction services network, he facilitates a deliberate, company-wide focus on value-based innovation and collaboration. Throughout his 35 year career, Dr. DarConte has progressed through a series of positions including project field superintendent, project manager, and project executive. In these various capacities he has participated in over one billion dollars' worth of construction projects including a number of highly visible, large-scale metro area projects such as EAB Plaza, Uniondale, NY, the USPS GMF/VMF at Spring Creek, Brooklyn, and the West Campus Tournament Facility at the Billie Jean King National Tennis Center, Flushing Meadows, N.Y.
Dr. DarConte holds a PhD in Civil Engineering from New York University's Tandon School of Engineering where he is also a faculty member in the undergraduate civil engineering/construction management program. In addition he holds a M.S degree in City and Regional Planning from Pratt Institute and a B.S. in Architectural Technology from NYIT. His research interests are focused on construction project delivery and the building of high-performance teams where he is conducting ongoing investigations related to industry best practices through Tandon's Department of Civil and Urban Engineering Center for Construction Management Innovation (CCMI). Dr. DarConte currently serves as the faculty advisor for the AGCNYS Student Chapter at NYU and holds professional memberships in the American Institute of Architects and the Society of American Military Engineers.