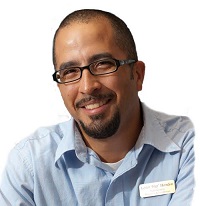 Flip Herndon
Interim Superintendent
Tukwila School District (WA)
– Previous Speaker Page – 
Flip Herndon was a featured speaker at K12 Facilities Forum '17 & '18. Read a summary of his session here.
Dr. Herndon is the Interim Superintendent for Tukwila School District in Washington. Prior to his current post, he was Associate Superintendent of Facilities and Operations at Seattle Public Schools, where he oversaw the capital and facilities program, including the recently passed capital levy ($700 million dollars) that will be renovating or replacing 17 buildings in Seattle. He has over 20 years of experience in education ranging from middle school teacher, high school track coach, elementary principal, and superintendent.
Flip received a Bachelor of Arts Degree in History from Whitman College, a Master of Education Degree from Harvard University, and a Doctorate in Education from the University of Washington. He and his wife Suzanne have three boys attending public schools. Hobbies include hiking/mountain climbing, marathon running, and long distance bicycle riding.