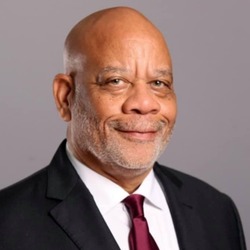 Derek McSween
Director, Facilities & Capital Projects
St. Lucie Public Schools
Derek McSween is an international speaker and program leader who is known as a "bridge builder." He has a worldwide reputation for building synergy and productive energy with teams and stakeholders of all backgrounds. With over 35 years of program, construction management, and training experience, Derek has established proven processes for assembling highly skilled teams, mitigating risks, and driving cost-control and efficiency for an array of signature projects around the globe totaling more than $3 billion.
Derek is currently the Director of Facilities and Capital Projects for the Saint Lucie County School Board where he is overseeing the facility management of over 41 facilities with 209 buildings and over 6.5 million square feet. His current role also includes leading a team of various stakeholders on the negotiations, design, and construction of approximately $200 million of new projects using the CM at-risk delivery method.
He was most recently the Senior Program Development manager for two major K-12 bond programs in Round Rock and Manor, Texas, located outside of Austin, with values that exceeded $800 million. He has worked on extremely complex international signature projects and programs throughout the world in places such as Kabul, Afghanistan and Dubai, and is an international business trainer and dynamic motivational keynote speaker.
In addition, Derek was awarded the "Catalyst of Diversity" award by the Charlotte Business Journal for his exemplary work in the community and for helping small minority- and female-owned businesses compete and excel in their respective fields, among other honors.