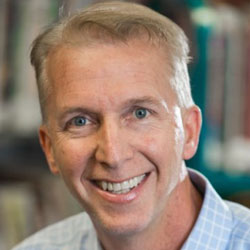 David Suppes
Chief Operating Officer
Denver Public Schools (CO)
– Previous Speaker Page – 
David Suppes was a featured speaker at K12 Facilities Forum '17.
 David Suppes has been the chief operating officer at DPS since 2009. In his role, David leads several of the district's largest departments including finance, information technology, safety, school choice and enrollment, planning and strategy, food services, transportation and facilities management. He also led the implementation of the district's 2008 and 2012 bond programs.
Suppes and his team have led many innovative programs and services, with the goals of helping to fuel major enrollment growth in DPS, improve service offerings and customer satisfaction, and maximize funding available for use directly in school classrooms. Some key initiatives have included:
Alternative transportation services, such as shuttle buses, in multiple regions in the city enabling many more students to easily access desired schools throughout the region.

Scratch cooking in all school cafeterias, achieving a 50 percent increase in breakfast participation and increasing the availability of fresh fruits and vegetables across all schools.




Improvements to choice and enrollment services, allowing families to apply to any school in the district through a single process and timeline, and providing equitable access to all students.

Shared campuses across more than 30 schools, supporting enrollment growth by offering quality programs for families in their neighborhoods, providing charter schools with cost-effective classroom facilities, better utilization of existing facilities and collection of cost-based facility use fees from charter schools to help provide additional funding to DPS each year.
Prior to joining DPS, David held senior financial and business leadership positions at Level 3 Communications and Staples. He has volunteered as a tutor in DPS for several years and served in a number of non-profit roles, including board treasurer for Metro CareRing and member of the Governor's Early Childhood Leadership Commission. He received his bachelor's degree in finance from Arizona State University.