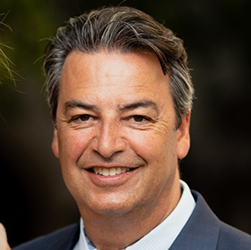 Christos Chrysiliou
Director of Architectural & Engineering Services
Los Angeles Unified School District
– Previous Speaker Page – 
Christos Chrysiliou was a featured speaker at The K12 Facilities Forum'19.
Christos Chrysiliou is the Director of Architectural & Engineering for the Facilities Division of the Los Angeles Unified School District. Christos earned a Bachelor's degree in Architecture from Woodbury University and an Associate of Arts degree in Interior Design from the Fashion Institute of Design and Merchandising.
Christos is a licensed architect, a certified construction manager and a LEED AP BD +C, with experience in architectural planning, design, sustainability and construction. He is responsible for the District's sustainability initiatives, programs and utilities' budget. LAUSD is the 2nd largest District in the US and has 1,270 schools and centers, 13,500 buildings and has an approximate student enrollment of 650,000.