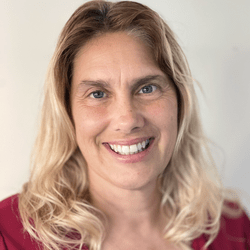 Cheryl Galloway
Director, Education and Community Engagement
Facilitron
Cheryl Galloway is Director of Education and Community Engagement for Facilitron, an industry-leading facility management platform and public spaces marketplace that allows school districts to manage their entire rental business and maintenance operation in one place.
Bringing ten years of experience as a school district administrator to Facilitron, Cheryl specializes in school district policies and procedures as they relate to community use of school facilities, cost recovery, safety and equity, and more. Her experience has led to a management role overseeing Facilitron's extensive school district implementation and support operation and the company's unique hyper-care program, which she pioneered.
Prior to Facilitron, Cheryl served as Emergency Operations Center Director and Safety and Security Coordinator for the Gilroy Unified School District (GUSD) where she created and executed the district's comprehensive school safety plan and coordinated multiple active shooter and disaster drills involving the district's public safety partners. She also managed the school district's emergency response to the Gilroy Garlic Festival shooting of 2019, partnering with state and federal investigators to coordinate shelters, witness interview locations, and more.
As coordinator of GUSD's facility use program, Cheryl reimagined the district's facility use program establishing new processes and protocols for managing school and community events and improving coordination with GUSD operational support services. Under Cheryl's leadership, the program successfully maximized district utilization of school facilities, curbed abuse, streamlined processes, modernized district policies, and increased revenues.