Sunday
November 7th, 2021
Registration & Orientation
Dinner + Keynote

Harness the Power of Generational Change

For the first time, we have four generations working shoulder-to-shoulder in the workplace. In many ways, this is an ideal situation. More seasoned employees offer wisdom and expertise, while those on the younger end offer a fresh and innovative perspective. While the advantages of a multigenerational workforce are numerous, it turns out that managing multigenerational teams is easier said than done. Today's teams are often plagued by issues regarding everything from work ethic and retention to succession and fairness. The key to understanding and leveraging these generational trends is to recognize that it's not about "out with the old, in with the new." Every generation brings value to the workforce. 
In addition to changes happening within the workplace, our education system is being challenged by a new crop of parents and students with evolving expectations. The time is now to have strategic conversations about what the future of education will look like. Kim Lear will give you a closer look into who these generations are and the trends emerging as it relates to education. Her research, insights, and original concepts will help you better understand each generation.
Monday
November 8th, 2021
TOWN HALL / "Where Do We Go From Here?" 
Moderator: Alyssa Chapman – VP – Gordian

Jeremy Trimble – Chief Operations Officer – Eanes ISD

Genard Phillips – Chief of Business Operations – Shelby County Schools

Karin Goldmark – Deputy Chancellor of School Planning and Development – NYC DOE
School districts across the country have experienced profound challenges over the last year and a half. While the primary concern continues to be keeping students and staff safe, they must also continue to grapple with challenges that existed before the pandemic and challenges that the pandemic exacerbated. From issues around indoor air quality and infection mitigation strategies to investments in infrastructure and making facilities more resilient, during this town hall discussion we'll attempt to answer the question, "Where do we go from here?"
Pivoting Facilities Forward in the Age of COVID and Beyond
Chicago Public Schools will demonstrate the process of restructuring inward and outward in response to the CDC and COVID response guidelines. We will share successes and challenges of adapting all our facilities and our current management model highlighting new specific cost-effective measures implemented.
Net Zero Energy Schools in an Urban Environment
Planning a Zero Energy building is no easy task, especially for resource-constrained school districts looking to provide world-class schools that can integrate teaching, learning, and equitable sustainable design. This session will cover the cost-shifting strategies of energy-efficient design with a focus on zero carbon operation and using the building as a teaching tool for two new urban Zero Energy Pre-K through Grade 8 public schools in an under-resourced neighborhood in Baltimore City with high poverty rates. Additionally, the session will share how the design of this prototype school exceeds the educational goals of student-centered learning, collaborative spaces, and community use integration. The session will share challenges, opportunities, myths, and lessons learned for Zero Energy strategies, user behavior outreach, and ongoing occupant training, as well as results and statistics to date on energy use.
In Conversation with Mike Richter
An intimate sit-down conversation with Mike Richter, former goalie for the New York Rangers and US Hockey Hall of Famer who has gone on to have an entirely different career after hanging up his goalie pads. As CEO of Brightcore Energy, he helps clients reduce their reliance on fossil fuels through a comprehensive approach to both energy efficiency and clean energy resources.
Cooperative Purchasing: Saving Your District Time and Money
Learn how Sourcewell's cooperative purchasing program can simplify your purchasing process and become part of your facilities plan. This session will introduce Sourcewell's cooperative purchasing program, share the value of cooperative purchasing, and explain the process for utilizing a cooperative contract. You will also hear, firsthand, how it saved a district in Virginia time and money.
Using Building Readiness Dashboards to Build Trust with the Community
Transparency with the public is important to build public trust and confidence in our school community. The COVID-19 pandemic was no exception to the need to provide information to stakeholders to ensure building safety. Albuquerque Public Schools created public dashboards to build confidence in bringing students back to school and providing information to every student, staff, and community member.
Greatness: How to Reach It, Then TEACH It
Greatness is never easy. But it IS simple. Through story and applicable steps, Coach Bobby teaches how we can all achieve – and teach – Greatness.
Tuesday
November 9th, 2021
Bridging The Gap: Facilities Funding and the 2021 State of Our Schools Report
School facilities have a direct impact on student learning, student and staff health, and school finances, but too many students walk into school buildings that fall short of providing 21st century, optimal learning environments. In fact, chronic underfunding for essential maintenance and capital improvements is reaching crisis levels. According to the recently released State of Our Schools 2021 report from the 21st Century School Fund, the International WELL Building Institute and the National Council on School Facilities, the U.S. is underinvesting in school buildings and grounds by $85 billion each year and growing. In this session, Jason Hartke, Ph.D., who leads external affairs and advocacy for IWBI and a key leader with the report, will discuss the report's findings, the importance and magnitude of proper school facilities funding, and how we can bridge the gap to ensure better schools for all: addressing equity, improving health and safety, and leading on sustainability and resilience.
Innovation Talks


School Facility Leadership During Tumultuous Times

This session will engage national school facilities leaders in a discussion of several critical issues they are facing in the school environment, from masking in the workplace and methods of addressing resistance to vaccination recommendations/requirements and managing noncompliance. Bailey will also discuss issues of indoor air quality and strategies being implemented across the country to increase air flow, upgrade or replace HVAC systems, and otherwise improve the air of indoor environments. Finally, he will focus on the mental health of parents, students, and staff, and how school districts are handling disgruntled people.
Responsible Planning in Volatile Times: What We Know Now
In these times, where budgets are slashed, then increased to historic proportions…when facilities teams shoulder new and heavier burdens, and face unforeseen challenges…when things seem so unpredictable – how can facilities and operations leaders, and the vendors who serve them, make wise long-term decisions? In this discussion, Karin Goldmark will lay out the case that balanced, responsible long term investments must include drastic emissions reductions and independent renewable energy in facilities construction, planning, and operations – even if your state does not (yet) require it, and regardless of politics. She will also make the case for business planning now – on the operations and facilities side as well as for vendors – to lay the groundwork for a more local, circular economy in school infrastructure and operations.
MasterMind Sessions
Planning for

ESSER Funds

Making School Facilities Safer
Bloody Mary Bon Voyage Brunch + Networking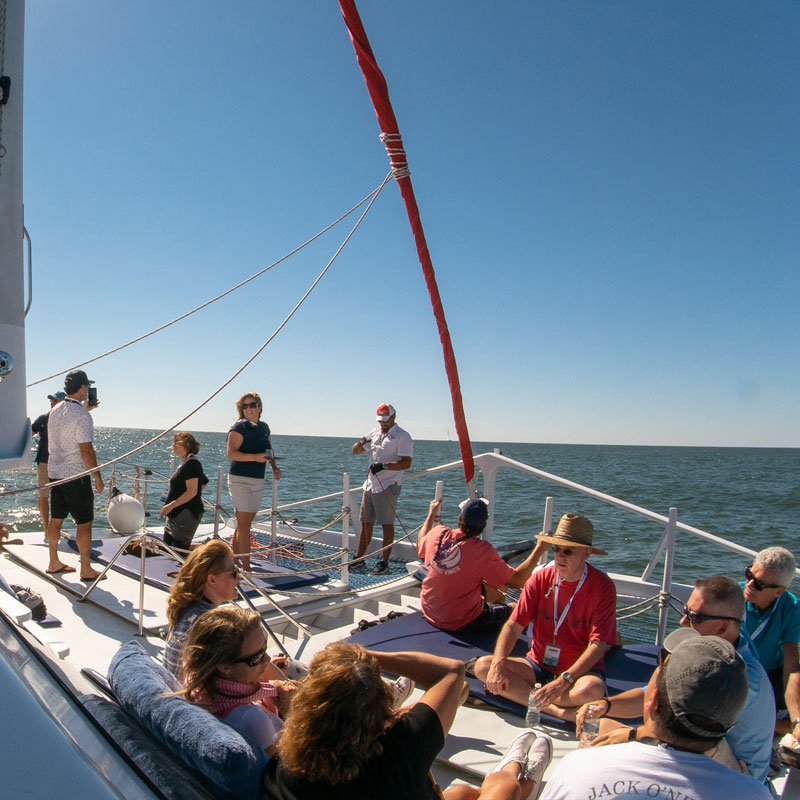 (Senior Facilities Leader)
Qualified facilities leaders attend at no cost. The invite includes accommodations for two nights, full meals and access to all networking excursions.
(INDUSTRY VENDOR)
Partnering with the K12FF is a great way to get your company in front of the nation's top school districts and the top minds in K12 facilities.